SOUL
---
BARBARA ACKLIN - LOVE MAKES A WOMAN (1968)
BARBARA ACKLIN - SEVEN DAYS OF NIGHT (1969)
BARBARA ACKLIN - SOMEONE ELSE'S ARMS (1970)
BARBARA ACKLIN - I DID IT (1970)
BARBARA ACKLIN - I CALL IT TROUBLE (1973)
BARBARA ACKLIN - A PLACE IN THE SUN (1975)
ASHFORD & SIMPSON - GIMME SOMETHING REAL (1973)
ASHFORD & SIMPSON - I WANNA BE SELFISH (1974)
ASHFORD & SIMPSON - COME AS YOU ARE (1976)
ASHFORD & SIMPSON - SO SO SATISFIED (1977)
ASHFORD & SIMPSON - SEND IT (1977)
ASHFORD & SIMPSON - IS IT STILL GOOD TO YA (1978)
ASHFORD & SIMPSON - STAY FREE (1979)
ASHFORD & SIMPSON - A MUSICAL AFFAIR (1980)
ASHFORD & SIMPSON - PERFORMANCE (1981)
ASHFORD & SIMPSON - STREET OPERA (1982)
ASHFORD & SIMPSON - SOLID (1984)
PATTI AUSTIN - HAVANA CANDY (1977)
PATTI AUSTIN - BODY LANGUAGE (1980)
PATTI AUSTIN - EVERY HOME SHOULD HAVE ONE (1981)
PATTI AUSTIN - PATTI AUSTIN (1984)
AVERAGE WHITE BAND - SHOW YOUR HAND (PUT IT WHERE YOU WANT IT) (1973)
AVERAGE WHITE BAND - AVERAGE WHITE BAND (1974)

AVERAGE WHITE BAND - CUT THE CAKE (1975)
AVERAGE WHITE BAND - SOUL SEARCHING (1976)
---
AVERAGE WHITE BAND & BEN E. KING - BENNY AND US (1977)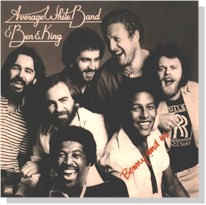 I templari del soul incontrano in Florida l'autore di Stand By Me. L'opportunità di una collaborazione era allettante per entrambi: la band scozzese non riusciva a replicare il successo di Pick Up The Pieces e l'ex-leader dei Drifters viveva da anni sugli allori di un passato glorioso. Jerry Greenberg, allora capo della Atlantic, organizzò una seduta comune a Miami per registrare A Star In The Ghetto: l'arrangiamento orchestrale di Arif Mardin si ispirava allo stile "cosmico" concepito da Norman Whitfield per Papa Was A Rollin' Stone dei Temptations (All Directions). L'esperienza fu così entusiasmante da suggerire il progetto di un intero album in cui la Average White Band avrebbe "accompagnato" Ben E. King. Scelta New York come sede operativa, con la regia di Mardin e una sezione fiati irrobustita da Randy e Michael Brecker, la comitiva compilò un'insolita scaletta di canzoni da rivisitare. Il marchio di fabbrica contraddistinto dalle chitarre ritmiche di Hamish Stuart e Onnie McIntyre secolarizza l'amore universale predicato su The Message, rigenera lo spirito '67 di What Is Soul e imprime una virata funk a Get It Up For Love, superba pop-song di Ned Doheny (Hard Candy). Scovata in un disco dei Foreigner (Foreigner), Fool For You Anyway è una ballad stravolta dalla magistrale interpretazione di Ben, che poi si misura brillantemente con Someday We'll All Be Free, capolavoro di Donny Hathaway (Extension Of A Man) in seguito ripreso anche da Diane Schuur (Schuur Thing). Con Imagine King ringrazia Lennon per le ingenti royalties incassate grazie alla sua celeberrima cover di Stand By Me (Rock 'n' Roll). Selezionata nel vecchio repertorio del gruppo (Average White Band), Keepin' It To Myself ribadisce il valore di Alan Gorrie come artefice di melodie ideali per le grandi voci (chi si ricorda di Jaye P. Morgan?). L'impasto di cori e strumenti è impeccabile su ogni brano. Provate a chiudere gli occhi e a immaginare come sarebbe il mondo oggi se invece di salvare i ladroni del sabato sera la nostra generazione avesse ascoltato la buona novella dell'A.O.R. … [P.S. - La Sony ha ristampato Benny And Us nel 2005, vent'anni dopo l'invenzione del CD. È scortese sostenere che i direttori artistici delle major hanno ridotto l'ambiente a un trojaio in cui dilagano lifting, viagra e cocaina?] - B.A.
---
AVERAGE WHITE BAND - WARMER COMMUNICATIONS (1978)
---
AVERAGE WHITE BAND - FEEL NO FRET/VOLUME VIII (1979/1980)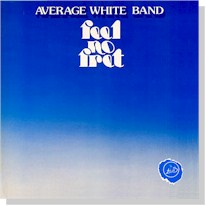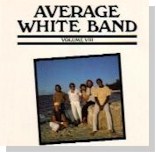 Con un'intelligente iniziativa discografica sono stati abbinati in un unico CD - titolo: Feel No Fret … And More - l'album del 1979 (Feel No Fret) e il progetto abortito dell'anno successivo (Volume VIII). In piena frenesia 'disco', gli scozzesi preferirono l'integrità artistica alla noia del 4/4 perenne, una scelta coraggiosa ma autolesionistica. Il sound comincia a differenziarsi un poco rispetto alle produzioni curate da Arif Mardin e getta le basi per l'imminente svolta A.O.R.: When Will You Be Mine, un funky-rock drammatizzato dalla perfetta sincronia di voci e chitarre; Please Don't Fall In Love, riuscita imitazione di Hall & Oates firmata Ball & Gorrie, con un refrain reso memorabile dal falsetto di Hamish Stuart; Walk On By, ennesima cover di Bacharach che non sfigura accanto alle versioni di Dionne Warwick e di Bobby Caldwell; Too Late To Cry, morbida ballad di Stuart, ricca di suggestioni soul. L'incompetenza affaristica della band creò qualche problema per il disco successivo. I musicisti avevano appena iniziato a collaborare con David Foster e quattro pezzi erano già pronti, quando qualcuno suggerì loro di passare dalla Atlantic alla Arista. Alla fine il nuovo contratto fu stipulato, ma le canzoni già incise rimasero alla vecchia etichetta e finirono sul lato A di un'antologia, Volume VIII. I quattro brani, che stando alle parole di Alan Gorrie "would have made the Shine album whole and perfect", sono chiaramente influenzati dall'inconfondibile stile di Foster. Segnaliamo almeno due perle: Love Won't Get In The Way, in cui le chitarre ritmiche della AWB si fondono mirabilmente con la fenomenale sezione fiati degli Airplay, e Love Gives, Love Takes Away, le cui sofisticate aperture melodico-armoniche ricordano ai più distratti che Alan Gorrie è uno straordinario songwriter, cosa di cui si sarebbe accorto, anni dopo, anche Daryl Hall. - B.A.
---
AVERAGE WHITE BAND - SHINE (1980)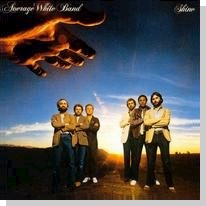 Il giorno che ci stancassimo di questo suono potremmo anche cambiare idea. Fino ad allora, i dischi prodotti da Jay Graydon e David Foster continueranno ad essere, invariabilmente, i migliori di qualsiasi discografia. È successo con Al Jarreau (This Time; Breakin' Away; Jarreau; High Crime), Manhattan Transfer (Mecca For Moderns), Dionne Warwick (Friends In Love), Chicago (16; 17), Peter Allen (Bi-Coastal) e anche con la Average White Band. Le cure del tastierista degli Airplay non hanno annacquato lo stile ruspante di questi scozzesi innamorati del soul. State per andare in ferie? Procuratevi un lettore audio, caricate in memoria Shine (compresi i quattro brani "perduti" di Volume VIII) e One Step Closer dei Doobie Brothers, mettete pinne e maschera in valigia e ... buone vacanze! - B.A.
---
AVERAGE WHITE BAND - CUPID'S IN FASHION (1982)
---
ANITA BAKER - RAPTURE (1986)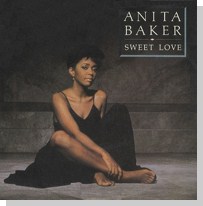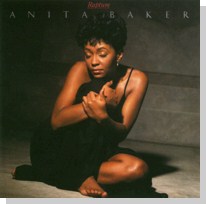 In un anno squallido come il 1986, Rapture rappresentò un autentico "caso": il soul più genuino tornava di moda rivisitato con impeccabile eleganza da un'interprete tanto brava quanto ignota. In possesso di una voce inversamente commisurata al fisico minuto, Anita Baker esprime uno stile che unisce il volume stentoreo di Aretha Franklin, la malia seduttiva di Diana Ross e il timbro fumoso di Sarah Vaughan, imponendosi d'imperio come nuova, splendida diva della canzone moderna. Agli arrangiamenti curati dal tastierista Dean "Sir" Gant partecipano, tra gli altri, fuoriclasse come Ricky Lawson, John Robinson (batteria), Jimmy Haslip, Neil Stubenhaus, Freddie Washington (basso), Paul Jackson Jr., Dean Parks, (chitarre), Greg Phillinganes (pianoforte). Trainato dall'irresistibile singolo Sweet Love, dal leggiadro tema di Caught Up In The Rapture e dal morbido funk di Same Ole Love (365 Days A Year), l'album raggiunge il climax con i tre pezzi d'autore: 1) la geniale linea di basso e la struggente melodia firmate da Rod Temperton fanno di Mystery uno dei rari, preziosi standard prodotti negli anni Ottanta, insieme a In Cars di Jimmy Webb, e la sbalorditiva versione di Anita supera in scioltezza quella dei Manhattan Transfer (Bodies And Souls); 2) You Bring Me Joy è una sofisticata ballad da notte insonne, che conferma l'indiscusso talento di David Lasley; 3) scritta da Ken Hirsch e incisa l'anno prima da Dionne Warwick (Without Your Love), No One In The World consente alla Baker di misurarsi ai massimi livelli, in una sfida che finisce in parità. - B.A.
---
SHIRLEY BASSEY - THE FABULOUS SHIRLEY BASSEY (1959)
SHIRLEY BASSEY - SHIRLEY (1961)
SHIRLEY BASSEY - LET'S FACE THE MUSIC (WHAT NOW MY LOVE) (1962)
SHIRLEY BASSEY - I'VE GOT A SONG FOR YOU! (1966)
SHIRLEY BASSEY - AND WE WERE LOVERS (1967)
SHIRLEY BASSEY - 12 OF THOSE SONGS (1968)
SHIRLEY BASSEY - DOES ANYBODY MISS ME? (1969)
SHIRLEY BASSEY - SOMETHING (1970)
SHIRLEY BASSEY - SOMETHING ELSE (1971)
SHIRLEY BASSEY - AND I LOVE YOU SO (1972)
SHIRLEY BASSEY - I CAPRICORN (1972)
SHIRLEY BASSEY - NEVER NEVER NEVER (1973)
SHIRLEY BASSEY - NOBODY DOES IT LIKE ME (1974)
---
SHIRLEY BASSEY - GOOD, BAD BUT BEAUTIFUL (1975)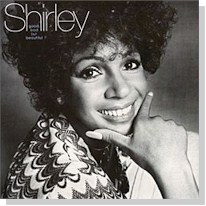 Scopri chi sei col quiz dell'estate. Che partner sceglieresti per trascorrere la serata: 1) un alcolizzato che spacca gli strumenti sul palco e sputa sul pubblico (punk); 2) un caso umano che si dimena fuori tempo al frastuono di una balera (disco-music); 3) una "sophisticated lady" che interpreta Stevie Wonder* con la voce di una sirena (A.O.R.)? Ammettiamo la nostra faziosità a riguardo e tuttavia, per chi tra voi si professi "uomo probo"e desideri proteggersi dal virus dell'I.C.S. (Indottrinamento Collettivo Sistematico), Good, Bad But Beautiful diventa un CD necessario. Sulla cresta dell'onda grazie al successo internazionale di Never, Never, Never (Grande, Grande, Grande), Shirley Bassey convoca ancora il fidato Arthur Greenslade per orchestrare una nuova scaletta di classici d'autore: scritta da Veronique Sanson, allora Mrs. Stills, Emotion era stata incisa l'anno prima anche da Helen Reddy (Free And Easy); contagiata dall'euforia sentimentale di Eugene McDaniels, Roberta Flack aveva scelto Feel Like Makin' Love per intitolare il proprio album del 1975; inaudita istigazione al disimpegno in pieni anni Settanta, Sing era diventata l'ode "qualunquista" dei Carpenters (Now & Then); cinema e teatro offrono, rispettivamente, l'amara metafora circense di Stephen Sondheim su una coppia in crisi (Send In The Clowns) e la struggente colonna sonora del film di Sydney Pollack (The Way We Were) composta da Marvin Hamlisch; l'élite della canzone è rappresentata da Neil Sedaka (The Other Side Of Me) e Janis Ian (Jesse), anche se la sudafricana Mercia Love (Run On And On And On) e il gallese Clive Westlake (Good, Bad But Beautiful), connazionale di Shirley, firmano due pagine all'altezza del repertorio "griffato"; la stratosferica cover di All In Love Is Fair* impone un doveroso raffronto con le versioni registrate da Mel Tormé [A New Album (The London Sessions)] e Michael McDonald (Motown). A ciascun arrangiamento Shirley dona l'enfasi solenne della propria voce, sempre in procinto di tracimare dallo stereo. Gilbert Bécaud accende il fuoco d'artificio finale con l'esplosivo coro di Living, paradigma stilistico del sanguigno chansonnier francese. Su Internet sono reperibili diversi video promozionali d'epoca tra cui Sing, Jesse, All In Love Is Fair, Good, Bad But Beautiful, girati negli studi televisivi, e una spettacolare Living ripresa davanti al castello di Harlech. - B.A.
---
SHIRLEY BASSEY - LOVE, LIFE AND FEELINGS (1976)
SHIRLEY BASSEY - YOU TAKE MY HEART AWAY (1977)
SHIRLEY BASSEY - YESTERDAYS (1978)
SHIRLEY BASSEY - THE MAGIC IS YOU (1978)
SHIRLEY BASSEY - ALL BY MYSELF (1982)
SHIRLEY BASSEY - THE SHOW MUST GO ON (ONE DAY I'LL FLY AWAY) (1996)
GEORGE BENSON - GIVE ME THE NIGHT (1980)
GEORGE BENSON - IN YOUR EYES (1983)
GEORGE BENSON - 20/20 (1984)
BLOOD, SWEAT & TEARS - CHILD IS FATHER TO THE MAN (1968)
BLOOD, SWEAT & TEARS - BLOOD, SWEAT & TEARS (1968)
BLOOD, SWEAT & TEARS - BLOOD, SWEAT & TEARS 3 (1970)
BLOOD, SWEAT & TEARS - BLOOD, SWEAT & TEARS 4 (1971)
ANGELA BOFILL - ANGIE (1978)
ANGELA BOFILL - ANGEL OF THE NIGHT (1979)
ANGELA BOFILL - SOMETHING ABOUT YOU (1981)
ANGELA BOFILL - TOO TOUGH (1983)
ANGELA BOFILL - TEASER (1983)
ANGELA BOFILL - LET ME BE THE ONE (1984)
ANGELA BOFILL - TELL ME TOMORROW (1985)
ANGELA BOFILL - INTUITION (1988)
BROTHERS JOHNSON - LOOK OUT FOR #1 (1976)
BROTHERS JOHNSON - RIGHT ON TIME (1977)
BROTHERS JOHNSON - BLAM! (1978)
BROTHERS JOHNSON - LIGHT UP THE NIGHT (1980)
---
BROTHERS JOHNSON - WINNERS (1981)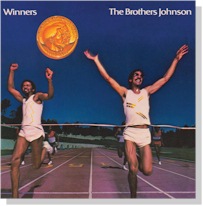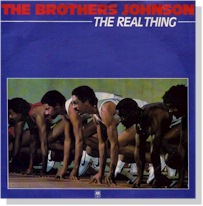 Proposti da Quincy Jones come nuovi alfieri del soul - dapprima in veste di ospiti (Mellow Madness), poi col ruolo di titolari (Look Out For #1, Right On Time, Blam!!, Light Up The Night) - nel 1981 i Brothers Johnson decidono di prodursi da soli ed escogitano la mossa geniale di reclutare i Toto. Californiani di Los Angeles, voci da usignolo, finissima perizia strumentale con basso elettrico (Louis*) e chitarre (George), innata predisposizione per buonumore, edonismo e benessere, i Johnson si muovono in equilibrio sul crinale che separa la musica di qualità dalla "disco" più rozza. Tutte le canzoni ballabili (The Real Thing, Dancin' Free, Sunlight, Teaser) vantano una pregevole cifra stilistica avulsa dallo squallido contesto delle balere. La batteria "umana" di Jeff Porcaro si fonde con naturalezza agli arrangiamenti "dance", innestando nei frenetici ritmi dei due fratelli l'esperienza A.O.R. di chi aveva appena suonato con Steely Dan (Katy Lied), Boz Scaggs (Silk Degrees, Down Two Then Left), Hall & Oates (Beauty On A Back Street). Se l'inconfondibile timbro distorto di Steve Lukather adorna Hot Mama e I Want You (solo omonima dello standard di Marvin Gaye), l'amalgama tra indole funk e sensibilità rock si apprezza al meglio sulle magnifiche Caught Up e Do It For Love, mentre In The Way è una sofisticata pagina a tempo medio scritta su commissione da David Paich, Jeff e Steve Porcaro. Sul finale, il sacro subentra al profano con Daydreamer Dream, bizzarro ibrido di gospel e opera che reca la firma di Annie Herring, presente anche al pianoforte. (P.S. - *Louis Johnson diventerà uno dei più gettonati specialisti slap, partecipando a innumerevoli album altrui.) - B.A.
Consulenza: Lorenzo 7Panella
---
PEABO BRYSON - PEABO (1976)
PEABO BRYSON - REACHING FOR THE SKY (1978)
PEABO BRYSON - CROSSWINDS (1978)
PEABO BRYSON - PARADISE (1980)
PEABO BRYSON - TURN THE HANDS OF TIME (1981)
PEABO BRYSON - I AM LOVE (1981)
PEABO BRYSON - DON'T PLAY WITH FIRE (1982)
PEABO BRYSON - STRAIGHT FROM THE HEART (1984)
PEABO BRYSON - TAKE NO PRISONERS (1985)
JERRY BUTLER - Mr. DREAM MERCHANT (1967)
JERRY BUTLER - THE GIFT OF LOVE (1968)
JERRY BUTLER - THE SOUL GOES ON (1968)
JERRY BUTLER - THE ICEMAN COMETH (1968)
JERRY BUTLER - YOU & ME (1970)
JERRY BUTLER / EXUMA - JOE (1970)
JERRY BUTLER - MAKE IT EASY ON YOURSELF (1970)
JERRY BUTLER - THE SAGITTARIUS MOVEMENT (1971)
JERRY BUTLER / JERRY PETERS - MELINDA (1972)
JERRY BUTLER - THE SPICE OF LIFE (1972)
JERRY BUTLER - POWER OF LOVE (1973)
JERRY BUTLER & BRENDA LEE EAGER - THE LOVE WE HAVE, THE LOVE WE HAD (1973)
JERRY BUTLER - SWEET SIXTEEN (1974)
JERRY BUTLER - LOVE'S ON THE MENU (1976)
JERRY BUTLER - SUITE FOR THE SINGLE GIRL (1977)
THELMA HOUSTON & JERRY BUTLER - THELMA & JERRY (1977)
THELMA HOUSTON & JERRY BUTLER - TWO TO ONE (1978)
JERRY BUTLER - NOTHING SAYS I LOVE YOU LIKE I LOVE YOU (1978)
NATALIE COLE - INSEPARABLE (THIS WILL BE) (1975)
NATALIE COLE - NATALIE (1976)
NATALIE COLE - UNPREDICTABLE (1977)
NATALIE COLE - THANKFUL (1977)
NATALIE COLE - I LOVE YOU SO (1979)
NATALIE COLE - DON'T LOOK BACK (1979)
NATALIE COLE / PEABO BRYSON - WE'RE THE BEST OF FRIENDS (1979)
NATALIE COLE - HAPPY LOVE (1981)
RANDY CRAWFORD - EVERYTHING MUST CHANGE (1976)
RANDY CRAWFORD - MISS RANDY CRAWFORD (1977)
---
RANDY CRAWFORD - RAW SILK (1979)

RANDY CRAWFORD - NOW WE MAY BEGIN (1980)
RANDY CRAWFORD - SECRET COMBINATION (1981)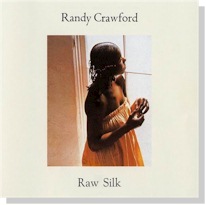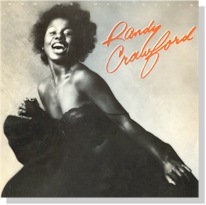 Ben distanziata dietro l'irraggiungibile Windsong, la pur splendida trilogia Raw Silk / Now We May Begin / Secret Combination promosse Randy Crawford dal rango di cantante talentuosa a uno status al di sopra delle categorie: diva.
Raw Silk - Dopo gli ottimi Everything Must Change e Miss Randy Crawford, con cui la fanciulla di Macon si era imposta tra le grandi ugole moderne, Raw Silk esalta il concetto di album inteso come lavoro omogeneo, piuttosto che come zibaldone stilistico. L'indizio più chiaro è il ricorso a una doppia band stabile che si divide gli arrangiamenti a metà: James Gadson e Rick Marotta (batteria), Abraham Laboriel e Will Lee (basso), Don Grusin e Leon Pendarvis (tastiere), Greg Poree e John Tropea (chitarre). La voce sexy e vibrante di Randy fende un tessuto strumentale dominato dal piano elettrico che richiama la sofisticata eleganza di alcuni indefinibili classici degli anni Settanta (From A Whisper To A Scream, Perfect Angel, Fathoms Deep, The Art Of Tea, To The Heart, Stonechaser). In primo piano: padronanza assoluta della formula ballad (I Stand Accused, Someone To Believe In, Love Is Like A Newborn Child), un sorpendente up-tempo autografo (I Got Myself A Happy Song), tre cover meravigliose [Where There Was Darkness, scritta da Ashford & Simpson per l'esordio personale di Diana Ross (Diana Ross), I Hope You'll Be Very Unhappy Without Me, lezione di risentimento emotivo di Bill LaBounty (This Night Won't Last Forever), Just To Keep You Satisfied, memorabile elegia soul composta da Marvin Gaye (Let's Get It On)].
Now We May Begin -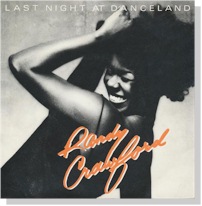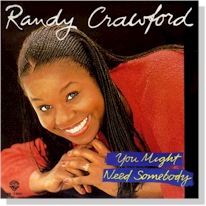 L'occasionale esperimento con i Crusaders (Street Life) riuscì talmente bene da incoraggiare un bis su scala più ampia. Dopo quel fortunatissimo 45 giri - Quentin Tarantino lo impiegò su Jackie Brown per inquadrare da ogni prospettiva l'avvenente figura di Pam Grier - Randy coglie il secondo successo internazionale, con l'esperta supervisione di Joe Sample, grazie all'irresistibile tema di One Day I'll Fly Away, liberamente ispirato a un passaggio degli Improvvisi Op. 90 (D. 899) di Franz Schubert (Baz Luhrmann ne inserirà un frammento nella colonna sonora del film Moulin Rouge!). Sebbene il titolo induca al sospetto, l'impareggiabile magistero ritmico degli "accompagnatori" mantiene Last Night At Danceland nell'ambito della pop-song di classe. Rimarchevoli, se non addirittura degni di un'antologia, anche il riff lento e solenne di Now We May Begin e il blues corretto con aromi fusion di Same Old Story (Same Old Song).
Secret Combination - Con la regia affidata al maestro Tommy LiPuma, il suono vira di slancio verso l'A.O.R. più evoluto, linguaggio peraltro adattissimo ai sensuali sospiri della Crawford, generando un'impressionante sequenza di capolavori: con la sua prodigiosa penna d'oro, Tom Snow firma la soave serenata You Bring The Sun Out, i sentimenti chiusi a chiave di Secret Combination e, soprattutto, You Might Need Somebody, secondo noi la più bella canzone del 1981*, un inesorabile refrain ciclico scandito dal perfetto congegno musicale dei Toto (Steve Lukather, Jeff Porcaro);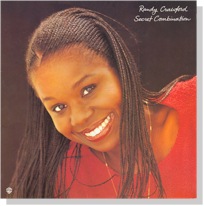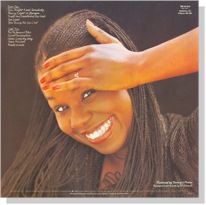 forse attratta dal riferimento ai luoghi d'origine, Randy consegna all'eternità Rainy Night In Georgia, evergreen di Tony Joe White portato al successo da Brook Benton e poi ripreso nel 1971 da David Ruffin (David); leggerezza, disincanto e melodia trovano usbergo su That's How Heartaches Are Made; la magistrale interpretazione di Randy trasformò l'oscura Rio De Janeiro Blue del carneade Richard Torrance (Bareback) in un celebrato "instant standard", successivamente riproposto anche da Maria Muldaur (Jazzabelle); Time For Love è un'altra preziosa pagina di Leon Russell da custodire nello scrigno del grande autore; chi, avendo già ascoltato Trade Winds incisa da Rod Stewart (A Night On The Town), ricordasse gli amari commenti esistenziali messi su pentagramma da Ralph MacDonald e William Salter, scoprirà ora che le versioni indispensabili sono due. [P.S. - *A pari merito con My Old Friend (Breakin' Away), Put The Weight On My Shoulders (Nightwalker), Easy To Love Again (Sometimes Late At Night), Lying Here With You (Ten Out Of 10).] - B.A.
---
RANDY CRAWFORD - WINDSONG (1982)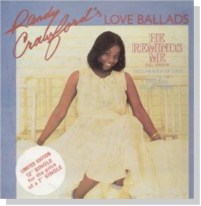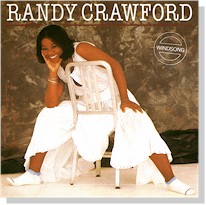 "Randy ama Bill". L'indiscrezione era già filtrata nel 1979, attraverso il terzo lavoro della Crawford (Raw Silk), in cui una giovane interprete emergente ci aveva commosso cantando con passione l'amara I Hope You'll Be Very Unhappy Without Me, firmata da un autore allora pressochè sconosciuto. Lui era Bill LaBounty, e l'emozione suscitata fu tale che al momento di incidere Windsong Randy selezionò ben due composizioni di Bill: This Night Won't Last Forever, title-track del secondo album di LaBounty, e Look Who's Lonely Now, un altro toccante inno al riscatto sentimentale, rintracciabile nel disco omonimo del 1982 (Bill LaBounty). Le versioni della cantante georgiana sono stilisticamente perfette, definitive. Non è tutto. Alcune memorabili pagine scritte da Stevie Wonder (We Had A Love So Strong), Smokey Robinson (When I'm Gone), Leon Russell (Windsong), Don Covay (Letter Full Of Tears), finalmente rilette in chiave A.O.R., convivono in serena armonia accanto al repertorio più moderno di Richard Page e John Bettis (I Have Ev'rything But You), Michael Sembello e David Batteau (I Don't Want To Lose Him), Marvin Hamlisch e Carole Bayer Sager (One Hello). La smagliante produzione di Tommy LiPuma garantisce purezza formale ed efficacia comunicativa: ogni canzone è sontuosamente incorniciata dal prezioso contributo strumentale di Jeff Porcaro, Steve Lukather, David Sanborn, Dean Parks, Robbie Buchanan, Leon Pendarvis, mentre i magnifici cori dei Pages e di Bill Champlin esaltano la voce terribilmente sexy della Crawford. Musica che coinvolge la testa e il cuore, altro che le miserabili divette giovanilistiche di MTV! - B.A.
---
RANDY CRAWFORD - NIGHTLINE (1983)