SOUL
---
PAULINHO DA COSTA - HAPPY PEOPLE (1979)
SARAH DASH - SARAH DASH (1978)
SARAH DASH - OO-LA-LA SARAH DASH (1980)
SARAH DASH - CLOSE ENOUGH (1981)
SARAH DASH - YOU'RE ALL I NEED (1988)
EARTH, WIND & FIRE - HEAD TO THE SKY (1973)
EARTH, WIND & FIRE - OPEN OUR EYES (1974)
EARTH, WIND & FIRE - THAT'S THE WAY OF THE WORLD (1975)
EARTH, WIND & FIRE - SPIRIT (1976)
EARTH, WIND & FIRE - ALL 'N ALL (1977)
EARTH, WIND & FIRE - I AM (1979)
EARTH, WIND & FIRE - FACES (1980)
EARTH, WIND & FIRE - RAISE! (1981)
5th DIMENSION - UP, UP AND AWAY (1967)
5th DIMENSION - THE MAGIC GARDEN (1967)
5th DIMENSION - STONED SOUL PICNIC (1968)
ROBERTA FLACK - FIRST TAKE (1969)
ROBERTA FLACK - CHAPTER TWO (1970)
ROBERTA FLACK - QUIET FIRE (1970)
ROBERTA FLACK / DONNY HATHAWAY - ROBERTA FLACK & DONNY HATHAWAY (1972)
ROBERTA FLACK - KILLING ME SOFTLY (1973)
ROBERTA FLACK - FEEL LIKE MAKIN' LOVE (1975)
ROBERTA FLACK - BLUE LIGHTS IN THE BASEMENT (1977)
ROBERTA FLACK - ROBERTA FLACK (1978)
ROBERTA FLACK / DONNY HATHAWAY - ROBERTA FLACK FEATURING DONNY HATHAWAY (1980)
ROBERTA FLACK / PEABO BRYSON - LIVE & MORE (1980)
---
ROBERTA FLACK - I'M THE ONE (1982)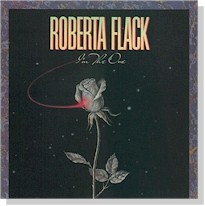 Non intendiamo metterci a sottilizzare sugli album di Roberta Flack (First Take; Chapter Two; Quiet Fire; Killing Me Softly; Feel Like Makin' Love; Blue Lights In The Basement; Roberta Flack): sono tutti indispensabili, punto e basta. È solo che, a nostro avviso, una provvidenziale concomitanza di scelte e situazioni decreta lo status di capolavoro per I'm The One. Una band stellare, padrona dell'idioma jazz quanto della formula fusion: Steve Gadd (batteria), Marcus Miller (basso), Richard Tee (piano elettrico), Eric Gale (chitarra). Una coppia di produttori/autori motivati ed esperti: Ralph MacDonald e William Salter. La voce di Roberta, al culmine della sua evoluzione stilistica fatta di classe limpida e latente sensualità. La controversa fase storica: dischi come questo* ci aiutarono a superare indenni gli stenti di quei giorni "da bere". Già dai primi battiti cardiaci di I'm The One, Happiness, Love And Let Love e 'Til The Morning Comes si capisce che un altro mondo era possibile: quante vite si sarebbero risparmiate se l'elegante scansione ritmica di Steve Gadd avesse prevalso sul Gioca Jouer di Claudio Cecchetto! Ecco le prove. L'infallibile penna di Bill Withers si riconosce sull'accattivante melodia di In The Name Of Love. Col suo soul rivisitato in chiave "adulta", Peabo Bryson mette in guardia il gentil sesso dalle lusinghe maschili (Ordinary Man), seducenti ma foriere di amarezza e disillusione: insieme, Bryson e Flack registreranno gli ottimi Live & More e Born To Love. Le due ballad vantano le firme nobili di Burt Bacharach e Bobby Caldwell: 1) con le parole di Carole Bayer Sager e le rifiniture di Bruce Roberts, Making Love impone la legge del genio di Kansas City nell'arena A.O.R.; 2) la sublime cover di Roberta immortala Never Loved Before, incomparabile canzone d'amore che lo stesso Bobby inciderà l'anno successivo, arrangiandola per solo piano (August Moon). [P.S. - *Per non vergognarsi di essere cresciuti negli anni Ottanta, suggeriamo l'ascolto dei seguenti CD: Bi-Coastal, Sometimes Late At Night, Carry On, Runaway, Windsong, Objects Of Desire, On Your Every Word, Full Circle, Breakin' Away, A Hole In The Wall, Retro Active, Bill LaBounty, If I Should Love Again, If That's What It Takes, Pages, Gaucho, Nightwalker, Friends In Love, Angel Heart.] - B.A.
---
ROBERTA FLACK / PEABO BRYSON - BORN TO LOVE (1983)
FOUR TOPS - REACH OUT (1967)
ARETHA FRANKLIN - I NEVER LOVED A MAN THE WAY I LOVE YOU (1967)
ARETHA FRANKLIN - LADY SOUL (1968)
ARETHA FRANKLIN - ARETHA NOW (1968)
ARETHA FRANKLIN - WITH EVERYTHING I FEEL IN ME (1974)
ARETHA FRANKLIN - LET ME IN YOUR LIFE (1974)
ARETHA FRANKLIN - YOU (1975)
ARETHA FRANKLIN - SWEET PASSION (1977)
ARETHA FRANKLIN - LA DIVA (1979)
ARETHA FRANKLIN - ARETHA (1980)
ARETHA FRANKLIN - LOVE ALL THE HURT AWAY (1981)
ARETHA FRANKLIN - JUMP TO IT (1982)
ARETHA FRANKLIN - GET IT RIGHT (1983)
ARETHA FRANKLIN - WHO'S ZOOMIN' WHO? (1985)
ARETHA FRANKLIN - ARETHA (1986)
MARVIN GAYE & TAMMI TERRELL - UNITED (1967)
MARVIN GAYE & TAMMI TERRELL - YOU'RE ALL I NEED (1968)
MARVIN GAYE - I HEARD IT THROUGH THE GRAPEVINE (IN THE GROOVE) (1968)
MARVIN GAYE - M.P.G. (1969)
---
MARVIN GAYE - WHAT'S GOING ON (1971)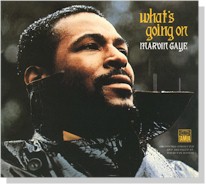 Il suono dell'America giovane diventava adulto e, in una stagione animata da movimenti di cui gli odierni "no-global" rappresentano una patetica caricatura, venivano pubblicati i visionari album dei Temptations prodotti da Norman Whitfield (Cloud Nine; Puzzle People; Psychedelic Shack) e altri capolavori come Shaft di Isaac Hayes, Sunshower di Thelma Houston, 3614 Jackson Highway di Cher, Gonna Take A Miracle di Laura Nyro, Pieces Of A Man di Gil Scott-Heron. Col senno di poi, è interessante analizzare l'approccio di quegli artisti verso temi scomodi come guerra, droga, ambiente, discriminazione: la loro prospettiva differiva non poco dal concetto di "impegno" caro ai gruppi progressive europei, intrisa com'era di una profonda spiritualità - scevra da fanatismi di sorta - e sostenuta da un solido pragmatismo, laddove nel vecchio continente il rock evocava spesso mondi e personaggi fiabeschi. Le lucide riflessioni sul declino della società moderna contenute in What's Going On risuonano profetiche e allarmanti oggi come allora. Nel booklet dell'edizione de-luxe Smokey Robinson ricorda le perplessità di Berry Gordy di fronte a un progetto così ambizioso e, soprattutto, diverso dal collaudato stile Motown. Gaye convinse il tycoon minacciando uno "sciopero" a oltranza: il risultato di questo insopprimibile slancio creativo, lontano anni luce dall'accattivante slogan dell'etichetta (The Sound Of Young America), suscitò consensi unanimi. I sostanziosi contenuti lirici vanno considerati un extra-bonus rispetto all'immenso valore musicale del disco, concepito in forma di suite a tema: i brani sono legati da un denso tessuto connettivo di cori e passaggi orchestrali - arrangiati da David Van DePitte - su cui svetta l'indomabile voce di Marvin. Accordi ricercati, frequenti variazioni ritmiche, alternanza di momenti dinamici e atmosfere più pensose: dal taglio netto col passato nasce un codice espressivo che resisterà persino alla "disco". Le nove perle della collana si equivalgono, ma alcune canzoni hanno attecchito anche all'esterno: Robert Palmer ha recuperato Mercy Mercy Me (The Ecology) per un brillante medley con I Want You, altro classico di Gaye; ripresa dai Working Week, Inner City Blues (Make Me Wanna Holler) ha dato la stura al riflusso soul nel Regno Unito; tra le numerose versioni della title-track, ci piace ricordare una commovente interpretazione di Michael McDonald durante il concerto di Milano del 1994. - B.A.
---
MARVIN GAYE - TROUBLE MAN (1972)
---
MARVIN GAYE - LET'S GET IT ON (1973)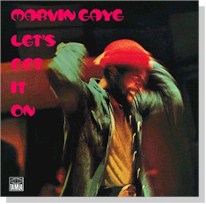 Più volte indicato dal protagonista di High Fidelity (Alta Fedeltà) - successo letterario di Nick Hornby - come uno dei "top five records" di sempre, Let's Get It On ha effettivamente reso felici milioni di Rob Fleming sparsi per il mondo. Diciamolo subito: musica soul di questo spessore non si produce più, ormai rimpiazzata, quando va bene, da voci belle e senz'anima alle prese con arrangiamenti in cui trionfa il manierismo. Qui, al contrario, abbiamo un doppio, prestigioso "trademark of quality" garantito dall'etichetta e dall'anno di pubblicazione: Motown, 1973. Dopo l'impegno politico-ambientalista di What's Going On, Marvin torna al 'privato' con un album che celebra la passione come energia fisica e spirituale. Il messaggio della title-track non potrebbe essere più chiaro: "… giving yourself to me / can never be wrong / if the love is true …". Già più maturo rispetto agli standard dell'epoca e tuttavia non ancora infettato dalla stucchevole monotonia della 'disco', il suono sgorga rigoglioso da una calibrata miscela di archi vellutati, ritmi elastici e sovraincisioni vocali. La velocità di crociera consente all'ascoltatore di godersi il paesaggio, passando dai tempi lenti di Please Don't Stay (Once You Go Away), Distant Lover e Just To Keep You Satisfied (memorabile la versione di Randy Crawford nel suo Raw Silk) a quelli medi di You Sure Love To Ball, Come Get To This e Keep Gettin' It On. Un disco che funziona sempre e ovunque: su un costoso impianto hi-fi o nell'autoradio più sgangherata, da soli o in compagnia, depressi o appagati, aitanti o decrepiti. Provate con If I Should Die Tonight: avvertirete un moto di sovrano compatimento verso chi straparla di "sensualità" riferendosi agli esangui manichini di MTV. - B.A.
---
MARVIN GAYE - I WANT YOU (1976)
MARVIN GAYE - HERE, MY DEAR (1978)
MARVIN GAYE - MIDNIGHT LOVE (1982)
DONNY GERRARD - DONNY GERRARD (1976)
---
ALAN GORRIE - SLEEPLESS NIGHTS (1985)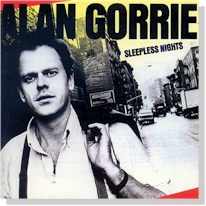 Mettiamola così. Per accostarsi all'A.O.R. sarebbe opportuno cominciare con qualcosa di più "indispensabile". Tuttavia, chi si fosse già procurato tutti i "classici", può ben concedersi un momento di distrazione con questo album che, francamente, non sappiamo se considerare occasione mancata, dato l'immenso talento dell'autore, o desolante testimonianza di un'epoca segnata dal famigerato "ottimismo della volontà". Appeso al chiodo il tandem con Hamish Stuart, per mancanza di apprezzabili riscontri commerciali, Alan Gorrie continua a rivisitare il soul secondo la sensibilità maturata nella Average White Band. Purtroppo, ai crimini commessi da Reagan, Thatcher e C.A.F. si sommarono gli effetti collaterali prodotti dalle batterie elettroniche, macchinette apparentemente inoffensive che, nelle mani sbagliate, fecero scempio di tante belle canzoni. In questo caso, la regia dell'ex-Maxus Jay Gruska e il "tocco umano" di artisti come John Robinson e Michael Landau mantennero la percentuale di suoni sintetici a un livello accettabile, anche se la musica era cambiata per sempre. Gli arrangiamenti techno-funk di Up, Electric Between Us e That Kinda Girl faranno la loro figura sparati ad alto volume su un'autoradio di lusso, ma rimangono parecchie spanne al di sotto di capolavori come Shine, Cut The Cake e Benny And Us. Non mancano due ballad che valgono l'acquisto del CD: la title-track, sensuale e ammaliante come le notti insonni evocate dal testo, e Diary Of A Fool, perla melodica ripresa anche da Ned Doheny sullo splendido Between Two Worlds. Insomma, Sleepless Nights va messo sullo stesso piano di altri dischi belli ma incompiuti (Vox Humana, High Crime, Which One Of Us Is Me etc.), cui nocque la funesta influenza degli anni Ottanta. - B.A.
---
AL GREEN - AL GREEN GETS NEXT TO YOU (1971)
AL GREEN - LET'S STAY TOGETHER (1972)
AL GREEN - I'M STILL IN LOVE WITH YOU (1972)
AL GREEN - LIVIN' FOR YOU (1973)
---
AL GREEN - AL GREEN EXPLORES YOUR MIND (1974)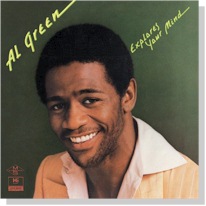 Ormai codificato il genere e raggiunta la maturità, nel biennio 1973/1974 i protagonisti si concentrano sulla personalizzazione del lessico, spinti da una foga competitiva che arricchì la discografia soul come mai prima (Let's Get It On, I Can't Stand The Rain, Fathoms Deep, Perfect Angel, David Ruffin, Eddie Kendricks etc.). Due maestri, in particolare, impongono i propri stili con altrettanti classici: Bobby Womack (Facts Of Life) e Al Green (Al Green Explores Your Mind).
Al Green Explores Your Mind - Un capolavoro dopo l'altro per il futuro reverendo* che, dopo l'eccelso Call Me, continua a celebrare l'amore in tutte le sue forme - fisico (Hangin' On), spirituale* (God Blessed Our Love), fugace (One Nite Stand), possessivo (Stay With Me Forever), ingenuo (School Days) - con canzoni che propizieranno il concepimento di neonati a frotte. La contagiosa euforia di Sha-La-La (Make Me Happy) produrrà l'unico singolo dell'album, malgrado la presenza di un evergreen epocale come Take Me To The River, ripreso nel corso degli anni da Talking Heads (More Songs About Buildings And Food), Diane Schuur (Schuur Thing) e, soprattutto, Bryan Ferry (The Bride Stripped Bare), che riuscì a superare l'originale con una stratosferica, sofisticata cover da vero dandy elettrico. Altrove (I'm Hooked On You) risuonano le seducenti progressioni armoniche che resero immortale Let's Stay Together o si succedono evocative atmosfere metropolitane (The City). Il caratteristico impasto di archi e organo si deve al sagace arrangiatore/impresario Willie Mitchell, boss della Hi Records, l'etichetta che osava sfidare lo strapotere di Stax e Motown. Un giorno qualcuno - magari la premurosa infermiera di un ospizio - ci spiegherà come mai una musica così soave degenerò nella febbre del sabato sera. [P.S. - *La svolta cristiana di Al Green, sincera ma imbarazzante, era ancora di là da venire.] - B.A.
---
AL GREEN - AL GREEN IS LOVE (1975)
AL GREEN - FULL OF FIRE (1976)
AL GREEN - THE BELLE ALBUM (1977)
DONNY HATHAWAY - EVERYTHING IS EVERYTHING (1970)
DONNY HATHAWAY - DONNY HATHAWAY (1971)
DONNY HATHAWAY - EXTENSION OF A MAN (1973)
---
ISAAC HAYES - HOT BUTTERED SOUL (1969)

ISAAC HAYES - THE ISAAC HAYES MOVEMENT (1970)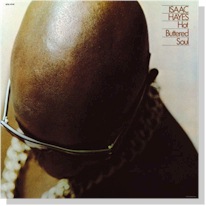 ISAAC HAYES - BLACK MOSES (1971)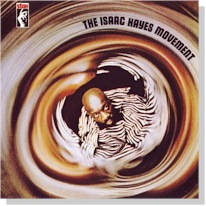 I Beatles e Richard Harris - rispettivamente, con Hey Jude (The Beatles) e MacArthur Park (A Tramp Shining) - avevano appena espanso il formato del 45 giri ben oltre i tre minuti convenzionali … in rappresentanza della comunità soul - forte dello spazio offerto dal Long Playing - negli stessi giorni Isaac Hayes stravolge due classici "bianchi" come Walk On By e By The Time I Get To Phoenix, per dilatarli fino a durate interminabili (12:05 / 18:44). A solenne presidio dell'organo, il "Mosè Nero" si fa affiancare alle tastiere da Marvell Thomas, affidando la sezione ritmica ai Bar-Kays e gli arrangiamenti orchestrali a Johnny Allen: in totale antitesi con la tenera versione di Dionne Warwick, lo standard di Burt Bacharach e Hal David acquisisce un inusitato spessore drammatico grazie al maestoso amalgama tra le vampate degli archi e i riff della chitarra elettrica. Analoga sorte tocca all'evergreen già inciso da Frank Sinatra, Dean Martin, Glen Campbell e decine di altri … alle strazianti parole di Jimmy Webb, Hayes aggiunge una teatrale introduzione recitata in cui accenna all'autore (senza nominarlo), illustrando poi la propria personale parafrasi della canzone … allora, davvero tutto era possibile. L'anno dopo, la carta bianca accordata all'artista dalla Stax consente un affinamento senza compromessi del metodo: The Isaac Hayes Movement brilla per una memorabile rivisitazione di I Stand Accused, successo di Jerry Butler (ripreso anche da Randy Crawford sullo splendido Raw Silk), e per una rutilante cover di Something (Abbey Road) che merita un posto d'onore accanto alle storiche registrazioni di Joe Cocker e Shirley Bassey.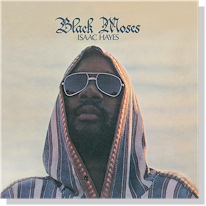 L'appetito vien mangiando e, per Black Moses, l'insaziabile fuoriclasse pretende la formula del doppio album che, peraltro, saprà ripagare con un tesoretto di capolavori: una monumentale Never Can Say Goodbye che fa impallidire le bagatelle "disco" di Gloria Gaynor e Communards, il duplice tributo a Bacharach - (They Long To Be) Close To You, I'll Never Fall In Love Again - che gioca sull'effetto spiazzante tra la virile immagine dell'interprete e la fragilità emotiva trasmessa dalle liriche, la sublime Never Gonna Give You Up, scritta ancora da Butler insieme ai divini Gamble & Huff e tratta dall'indispensabile The Ice Man Cometh, l'ossessiva pulsazione funk di Part-Time Love che richiama lo stile "acido" di Norman Whitfield, l'immortale For The Good Times che, intesa da Kris Kristofferson come consolazione sentimentale, per una crudele eterogenesi dei fini farà piangere a dirotto moltitudini di ascoltatori … dietro l'angolo c'era già Shaft, il poliziotto afro-americano per cui Hayes aveva appena concepito una rivoluzionaria colonna sonora, simbolo stesso della "blaxploitation", pronto a consegnargli una statuetta d'oro … - B.A.
---
ISAAC HAYES - SHAFT (O.S.T.) (1971)
ISAAC HAYES - JOY (1973)
ISAAC HAYES - THREE TOUGH GUYS (O.S.T.) (1974)
ISAAC HAYES - TRUCK TURNER (BLACK BULLET) [O.S.T.] (1974)
ISAAC HAYES - CHOCOLATE CHIP (1975)
ISAAC HAYES - USE ME (1975)
ISAAC HAYES - JUICY FRUIT (DISCO FREAK) (1976)
ISAAC HAYES - NEW HORIZON (1977)
ISAAC HAYES - FOR THE SAKE OF LOVE (1978)
ISAAC HAYES - DON'T LET GO (1979)
ISAAC HAYES - AND ONCE AGAIN (1980)
ISAAC HAYES - LIFETIME THING (1981)
ISAAC HAYES - U-TURN (1986)
---
THELMA HOUSTON - SUNSHOWER (1969)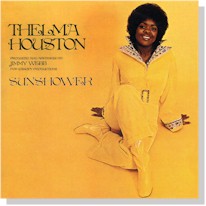 Realizing that album notes are out of fashion, and that perhaps time (which we have been told is running out) is our most precious commodity, I hurry to present Thelma … the most prodigious talent I have ever encountered (elements of everything great about the female black voice) and whose entity, both inside and out, is, in every way … lovely. - Jimmy Webb
Certo, la copertina è un po' datata, ma allora quella di Sgt. Pepper? E poi quel look ingenuo esprimeva innocenza, spontaneità, voglia di osare, insomma, era il 1969 … - Come tutti i pochi, preziosi dischi incisi da grandi interpreti con la produzione di Jimmy Webb, anche Sunshower custodisce un inestimabile tesoro musicale, meritoriamente riportato alla luce - in un'elegante edizione CD - dalla nipponica Celeste. L'album inizia e finisce con due sinfonie gospel (Sunshower; If This Was The Last Song), in cui Webb immette tutta l'eloquenza del proprio stile, improntato a una magistrale sintonia tra orchestra, cori e sezione ritmica. I sontuosi arrangiamenti rifulgono in tutto il loro sfarzo, per consegnare all'eternità canzoni incomparabili: Everybody Gets To Go To The Moon, sospinta dall'ottimismo tipico dell'era spaziale (cfr. Fly Me To The Moon di Bart Howard); Someone Is Standing Outside, delizioso valzer dalla perfetta curva melodica; Pocketful Of Keys e This Is Your Life, sbalorditivi esempi di controllo assoluto su versi e pentagramma; To Make It Easier For You, vertice insuperato di un repertorio immenso. Gli appassionati individueranno alcuni titoli di cui conoscono già altre registrazioni: Didn't We, immortalata da Richard Harris (A Tramp Shining) e Frank Sinatra (My Way); Cheap Lovin', elettrizzante diversione funk, ripresa nel disco con le Supremes (The Supremes Produced And Arranged By Jimmy Webb); Mixed-Up Girl, riletta dall'autore su El Mirage (Mixed-Up Guy); This Is Where I Came In, presente anche sul rarissimo My Boy di Richard Harris. Più che mai, il giudizio sulle diverse versioni è questione di gusto personale, perché se la voce di Thelma Houston è davvero stupenda, qualsiasi lavoro supervisionato da Jimmy Webb offre straordinari motivi di interesse. Come di consueto, non manca l'omaggio a colleghi particolarmente stimati dallo stesso Jimmy: la cover di Jumpin' Jack Flash (Mick Jagger / Keith Richards) è inattesa, ma sensazionale. - B.A.
---
THELMA HOUSTON - THELMA HOUSTON (THE MoWEST ALBUM) (1973)
THELMA HOUSTON & PRESSURE COOKER - I'VE GOT THE MUSIC IN ME (1975)
THELMA HOUSTON - ANY WAY YOU LIKE IT (1976)
THELMA HOUSTON / JERRY BUTLER - THELMA & JERRY (1977)
THELMA HOUSTON - THE DEVIL IN ME (1978)
THELMA HOUSTON / JERRY BUTLER - TWO TO ONE (1978)
THELMA HOUSTON - READY TO ROLL (1978)
THELMA HOUSTON - RIDE TO THE RAINBOW (1979)
THELMA HOUSTON - BREAKWATER CAT (1980)
THELMA HOUSTON - NEVER GONNA BE ANOTHER ONE (1981)
THELMA HOUSTON - REACHIN' ALL AROUND (1982)
THELMA HOUSTON - THELMA HOUSTON (1983)
---
THELMA HOUSTON - QUALIFYING HEAT (1984)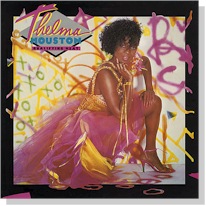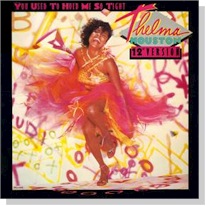 Recensione Speciale ... nel senso che dobbiamo ammettere un limite: non siamo in grado di spiegare come mai ci piaccia - o, almeno, non ci ripugni - Qualifying Heat … forse è solo un momento difficile, magari passa … si tratta di un album volgarotto - a partire dalla copertina - risalente al periodo "dance" di Thelma Houston [in un'altra vita interprete superlativa scoperta da Jimmy Webb (Sunshower)]. Tuttavia, pur essendo un prodotto indubbiamente rivolto al pubblico delle balere, per di più arrangiato con dovizia di suoni sintetici e batterie elettroniche, manca dei principali ingredienti (4/4 acefalo, ritornelli penosi etc.) che sfigurarono la musica soul, trasformandola in un'oscena tiritera che sta sul cazzo a tutti. Inoltre, le straordinarie doti vocali di Thelma donano la linfa della vita a ritmi ballabili eppure concepiti con un minimo di ingegno. In altre parole - ecco la nostra inadeguatezza a chiarire il concetto - Thelma rimane una signora sofisticata anche quando canta roba scadente o, comunque, non alla sua altezza. Le canzoni si equivalgono, ma forse le "migliori" sono (I Guess) It Must Be Love, You Used To Hold Me So Tight, Generate Love, Standing In The Night*. Per ulteriore paradosso, nonostante rechi le firme nobili di Clif Magness e Glen Ballard, Shake You è uno dei pezzi meno brillanti. Infine, il caso sollecita un'estemporanea osservazione sui comportamenti demenziali, quando non autolesionisti, dell'industria discografica. Il master per l'edizione CD (fuori catalogo dal 2007) fu ottenuto riversando le tracce dal vinile, invece che dal nastro originale. Scoprite voi stessi a quanto è venduto questo prezioso manufatto "legale", ascoltando il quale si possono apprezzare gli squisiti scricchiolii della puntina nei solchi … [P.S. - *Non ridete: il pezzo più A.O.R. della scaletta, prodotto da Jai Winding, all'epoca fu escluso dal Long Playing ...] - B.A.
Consulenza: Lorenzo 7Panella
---
PHYLLIS HYMAN - PHYLLIS HYMAN (1977)
PHYLLIS HYMAN - SOMEWHERE IN MY LIFETIME (1979)
PHYLLIS HYMAN - YOU KNOW HOW TO LOVE ME (1980)
PHYLLIS HYMAN - CAN'T WE FALL IN LOVE AGAIN (1981)
PHYLLIS HYMAN - GODDESS OF LOVE (1983)
PHYLLIS HYMAN - LIVING ALL ALONE (1986)
MILLIE JACKSON - MILLIE JACKSON (1972)
MILLIE JACKSON - IT HURTS SO GOOD (1973)

MILLIE JACKSON - I GOT TO TRY IT ONE TIME (1974)

MILLIE JACKSON - CAUGHT UP (1974)

MILLIE JACKSON - STILL CAUGHT UP (1975)

MILLIE JACKSON - FREE AND IN LOVE (1976)

MILLIE JACKSON - LOVINGLY YOURS (1977)

---
MILLIE JACKSON - FEELIN' BITCHY (1977)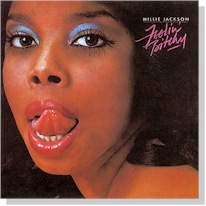 Il titolo è tutto un programma, per non dire della copertina, ma chi si aspettasse gridolini o ammiccamenti a buon mercato (Donna Summer, Boney M. etc.) rimarrà sorpreso: Millie Jackson è una "soul sister" verace, un'autentica forza della natura e le sue urla sguaiate mettono a nudo le contraddizioni del rapporto uomo-donna senza tanti giri di parole. La sezione ritmica degli studi Muscle Shoals [Barry Beckett (tastiere), David Hood (basso), Roger Hawkins (batteria), Jimmy Johnson (chitarra)] si integra magnificamente nel tessuto orchestrale, allestendo il palcoscenico per le scabrose performance dell'artista: con l'omelia hard-core di All The Way Lover, Millie sbeffeggia la casalinga tutta soap-opera, messa-in-piega e gossip, abilissima nell'indurre il marito a cercarsi un'amante. L'aggressività di You Created A Monster nasconde il rimpianto per l'innocenza perduta, il cui ricordo sbiadito si dissolve per sempre nell'ambigua dolcezza di Angel In Your Arms. Ma la Jackson è anche un'interprete di classe, come provano If You're Not Back In Love By Monday, Lovin' Your Good Thing Away e la sublime Feelin' Like A Woman: trascurare questo aspetto lasciandosi turbare da un linguaggio esplicito e disinibito sarebbe imperdonabile. - B.A.
---
MILLIE JACKSON - A MOMENT'S PLEASURE (1979)

MILLIE JACKSON & ISAAC HAYES - ROYAL RAPPIN'S (1979)
---
MILLIE JACKSON - FOR MEN ONLY (1980)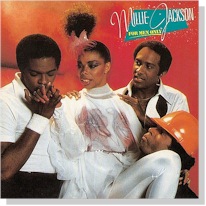 Provocatoria. Eccessiva. Insaziabile. Divina. Una voce da cui farsi volentieri soggiogare. Beato chi riuscì a vederla dal vivo negli anni d'oro (1975/1995), quando con labbra lussuriose al limite della pornografia denunciava squallori e miserie della vita coniugale, senza risparmiare oscenità, sconcezze, turpiloquio. For Men Only la coglie in stato di grazia e immune al conformismo dell'epoca. Il prologo è straziante, con This Is Where I Came In che ritrae una donna schiaffeggiata dal marito, mentre Millie conclude tra le lacrime che "… every woman has been through all of this before …". La cifra distintiva dell'album è la ballad, spesso dolente (I Wish That I Could Hurt That Way Again, Despair, Ain't No Coming Back), passionale talvolta (A Fool's Affair), sempre intensissima, mentre i ritmi più vivaci (If That Don't Turn You On, You Must Have Known I Needed Love, Not On Your Life) esaltano l'eclettismo dell'interprete di classe. Con lo spettacolare arrangiamento di This Is It, Millie dapprima sceneggia un tremendo "rap" che mette il povero maschio di fronte alle proprie responsabilità, per poi (03:48) intonare la melodia originale dello standard di Kenny Loggins e Michael McDonald (Keep The Fire), estrapolandone l'intrinseca, genuina, purissima valenza soul: forse nemmeno i due autori sospettavano che la canzone serbasse tanta foga emotiva. Un altro successo artistico di Millie Jackson. Presenti in studio ¾ del gruppo stabile dei Muscle Shoals . - B.A.
---
MILLIE JACKSON - I HAD TO SAY IT (1981)
MILLIE JACKSON - HARD TIMES (1982)
MILLIE JACKSON - E.S.P. (EXTRA SEXUAL PERSUASION) (1984)
MILLIE JACKSON - BACK TO THE SHIT (1986)
AL JARREAU - WE GOT BY (1975)
AL JARREAU - GLOW (1976)
AL JARREAU - ALL FLY HOME (1978)
---
AL JARREAU - THIS TIME (1980)

AL JARREAU - BREAKIN' AWAY (1981)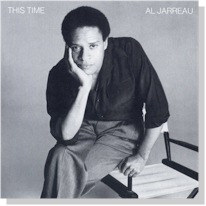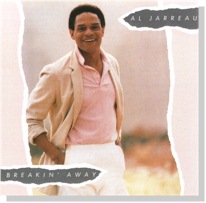 In un periodo durante il quale non era facile sottrarsi alle molestie dei pervertiti punk, album come questi svolsero una lodevole funzione di "telefono azzurro" per quegli ascoltatori che non si rassegnavano al declino del buon gusto. Mentre il fenomeno A.O.R. prosperava a una media di cinque o sei capolavori all'anno, Jay Graydon e David Foster stringono un sodalizio destinato a fissare le regole definitive del concetto di "eleganza". Già da tempo introdotti ai vertici dell'ambiente discografico californiano, entrambi dotati di un senso estetico non comune ed essi stessi solisti di grido (Bebop), i due iniziano ad applicare agli arrangiamenti un metodo rivoluzionario. L'inedito, geniale dosaggio degli ingredienti - 20% tecnica strumentale, 20% pulizia sonora, 20% soul di prima scelta, 20% canzone d'autore, 10% rock, 10% jazz - determina un miracoloso connubio tra forma e sostanza. L'uso disinibito delle armonie moltiplica gli accordi impiegati, affiancando al tema conduttore un fascio di note parallele che produce quell'effetto musicale così seducente. Individuato Al Jarreau come interprete ideale, sistemato Foster accanto a Tom Canning - pianista personale del cantante - e ingaggiati i migliori batteristi in circolazione - Steve Gadd, Ralph Humphrey, Carlos Vega, Jeff Porcaro - Graydon è pronto per realizzare il progetto. In via preliminare, i protagonisti coinvolti verificano la reciproca compatibilità con lo splendido This Time che, a partire dal sobrio bianco e nero della copertina, propone un'impareggiabile lezione di stile, sollevando altresì uno scottante interrogativo: perché abbiamo voltato le spalle a questi artisti? Mistero. Il nuovo idioma riciclava con eguale disinvoltura brandelli di funk (Never Givin' Up; Love Is Real), suadenti mid-tempo (Distracted; Your Sweet Love), passioni distillate in una ballad (Gimme What You Got; (If I Could Only) Change Your Mind), melodie di struggente bellezza [Alonzo; (A Rhyme) This Time] - quest'ultima scritta insieme a Earl Klugh - e l'originale rilettura di uno standard fusion come Spain di Chick Corea, esperimento che verrà ripetuto con esiti analoghi nella versione "vocalese" di Blue Rondo À La Turk di Dave Brubeck (Breakin' Away). Nel 1981 il clan si rafforza: Graydon recluta i Pages che, all'apice della loro fase creativa (Pages), sforneranno I Will Be Here For You (Nitakungodea Milele), stupenda serenata dal respiro cosmopolita - … Zambia or Monterey … - e My Old Friend, forse la pagina più bella del loro intero repertorio. Lode a John Lang, sensibile artigiano della parola, sempre ispirato anche nell'ambito angusto di una canzone d'amore: "… from the beginning you've been, always there my old friend, true until the end of time …". Oltre che a quel pezzo, gli stessi Richard Page e Steve George partecipano come coristi al festino "scat" di Roof Garden e alla romantica Our Love, concepita sul modello di After The Love Is Gone (Airplay).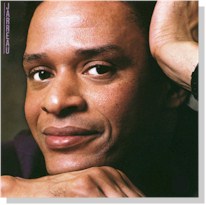 Una volta rodato il meccanismo, la sequenza di invenzioni si fa inarrestabile. Sul ritmo felpato di Breakin' Away, la voce di Al evoca il magico falsetto di Smokey Robinson. Firmata dalle star del country Roger Murrah e Keith Stegall, We're In This Love Together diventa una pop-song di alta scuola. Operando un restauro paragonabile all'aggiornamento eseguito da Art Garfunkel con I Only Have Eyes For You (Breakaway), Al rivisita magistralmente Teach Me Tonight, classico di Gene DePaul e Sammy Cahn (1953). Chi si ricorda della magnifica cover di Phoebe Snow (It Looks Like Snow)? Anche la scaletta del terzo CD (Jarreau) fa scintille: orecchiabili e raffinate, Mornin', Step By Step, Trouble In Paradise e Love Is Waiting possiedono tutta la classe di cui le odierne classifiche sono prive; l'accattivante interferenza "dance" di Michael Omartian - Boogie Down - renderebbe sopportabile persino una serata in discoteca; a colpi di assoli, Graydon (chitarra) e Canning (sintetizzatore) rendono omaggio al blues e, implicitamente, a eroi sfortunati come Roy Buchanan, Johnny Winter e Rory Gallagher (Black And Blues); citando un celebre titolo di Stevie Wonder, l'incipit di Save Me risuona quanto mai attuale: "… someone wrote just yesterday "Love's in need of love today" / will there be none tomorrow …" (Songs In The Key Of Life). Ancora prodotto da Graydon, il successivo High Crime è all'altezza del materiale in esame, ma un surplus di elettronica imposto dal "mercato" gli negherà, per quello che vale, la nostra "stelletta". - B.A.
---
AL JARREAU - HIGH CRIME (1984)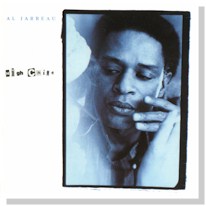 Bello e, per alcune canzoni, indispensabile. Dopo un prologo al fulmicotone (Raging Waters), in cui Jay Graydon tira il collo alla chitarra elettrica, sfila una parata di autori "eccellenti", ispirati e prodighi di doni preziosi: un'atipica invenzione dei Pages che aggira stili e categorie (Let's Pretend); una ricetta di Steve Kipner e Paul Bliss per vincere il pessimismo, addolcita da un gradevole retrogusto reggae (Murphy's Law); un eccitante techno-funk di Glen Ballard e Clif Magness (Imagination), in cui la sezione fiati diretta da Jerry Hey si anima di vita propria; un saggio aforisma di Bill Champlin (Love Speaks Louder Than Words); una ballad più che decorosa (After All); una frenetica maratona "dance" (High Crime), tutto sommato divertente. Gli arrangiamenti sono dominati da ritmi convulsi, riprodotti (quasi) sempre con i computer. Il ricorso all'elettronica, tuttavia, non pregiudica la qualità generale del disco. Voto: "6½". Da avere, se si possiedono già i tre CD con la "stelletta" qui sopra. - B.A.
---
AL JARREAU - "L" IS FOR LOVER (1986)
AL JARREAU - HEART'S HORIZON (1988)
EDDIE KENDRICKS - ALL BY MYSELF (1971)
---
EDDIE KENDRICKS - PEOPLE ... HOLD ON (1972)

EDDIE KENDRICKS - EDDIE KENDRICKS (1973)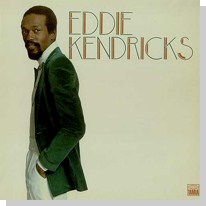 Quando anche Eddie Kendricks disse addio ai Temptations, tre anni dopo l'esonero di David Ruffin, entrambe le più belle voci di quel sommo quintetto erano finalmente libere di spiccare il volo in solitudine.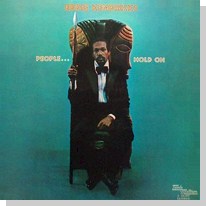 People ... Hold On - Col secondo album, Kendricks sintetizza il dinamico spirito dei tempi elaborando un modello di soul influenzato dal rock e dall'attualità (eloquenti, in questo senso, l'ottimismo professato su Someday We'll Have A Better World e l'esortazione terzomondista di My People ... Hold On). L'apertura è affidata al suadente ritmo di If You Let Me, che poi deborda nell'euforia funk di Let Me Run Into Your Lonely Heart e Girl You Need A Change Of Mind. La canzone più breve è anche la migliore: le irresistibili armonie di Date With The Rain recano la firma di quel Bobby Miller che aveva composto quasi per intero il capolavoro di David Ruffin (David Ruffin). Geniale la copertina, col cantante in smoking che, brandendo una lancia, siede su un trono da capo-tribù africano.
Eddie Kendricks - Un leggero maquillage pop dona ulteriore fascino al repertorio del 1973. Il celeberrimo falsetto squilla argentino sulle raffinate orchestrazioni di Only Room For Two, Darling Come Back Home, Can't Help What I Am, su due ballad di lusso [Each Day I Cry A Little, Where Do You Go (Baby)], su un evergreen di Burt Bacharach (Any Day Now) e sui travolgenti otto minuti del cavallo di battaglia Keep On Truckin'.
La vicenda personale di Eddie Kendricks e David Ruffin confermerà il detto "only the good die young". Scomparsi troppo giovani - l'uno per un cancro (52), l'altro per overdose (50) - riuscirono però a raccogliere l'invito ad Harlem di Hall & Oates, per un memorabile, commovente omaggio degli alfieri A.O.R. ai propri maestri (Live At The Apollo). [P.S. - La Hip-O ha ristampato i primi nove titoli originali di Eddie Kendricks in una splendida, doppia confezione CD (Keep On Truckin': The Motown Solo Albums, Vol. 1 / The Thin Man: The Motown Solo Albums, Vol. 2)] - B.A.
---
EDDIE KENDRICKS - FOR YOU (1974)
EDDIE KENDRICKS - BOOGIE DOWN! (1974)
EDDIE KENDRICKS - THE HIT MAN (1975)
EDDIE KENDRICKS - HE'S A FRIEND (1976)
EDDIE KENDRICKS - GOIN' UP IN SMOKE (1976)
EDDIE KENDRICKS - SLICK (1977)
EDDIE KENDRICKS - VINTAGE '78 (1978)
EDDIE KENDRICKS - SOMETHING MORE (1979)
EDDIE KENDRICKS - LOVE KEYS (1981)
EDDIE KENDRICKS - I'VE GOT MY EYES ON YOU (1983)
CHAKA KHAN - CHAKA (1978)
CHAKA KHAN - NAUGHTY (1980)
---
CHAKA KHAN - WHAT CHA' GONNA DO FOR ME (1981)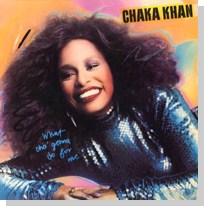 Concepito da Arif Mardin attorno all'idea di un omaggio ai pionieri del be-bop, il miglior album di Chaka Khan vanta una scaletta di qualità e una coppia d'assi. Pur risalenti a epoche diverse, i due "pezzi forti" hanno segnato la storia della musica e rivivono più attuali che mai nella splendida voce della cantante: 1) un impetuoso arrangiamento funk di We Can Work It Out, epico 45 giri dei Beatles in cui la strofa di Paul McCartney e l'inciso di John Lennon rivelano la propria natura ultraterrena; 2) la resurrezione di A Night In Tunisia parte dal nuovo titolo (And The Melody Still Lingers On) e si compie con la prestigiosa tromba di Dizzy Gillespie, il moog basso di David Foster, l'acrobatico sintetizzatore di Herbie Hancock, gli squassanti break ritmici di Casey Scheuerell, già ospite alla corte di Gino Vannelli (A Pauper In Paradise), e quattro memorabili battute di Charlie Parker recuperate dalla registrazione originale del 1946. Sulle altre canzoni la band comprende Larry Williams (tastiere), Anthony Jackson (basso), Steve Ferrone (batteria), Hamish Stuart e David Williams (chitarre). In evidenza: What Cha' Gonna Do For Me, scritta dallo stesso Hamish Stuart con Ned Doheny e interpretata da entrambi, rispettivamente, su Shine e Life After Romance; I Know You, I Live You, ballabile pulsazione in continuo crescendo; We Got Each Other, valanga di riff elettrici e fiati all'unisono stile Average White Band; Night Moods, elegante ballad "spaziale" ispirata alla scuola Motown; Fate, attraente linea melodica ripresa anche dagli autori Dominic Bugatti e Frank Musker sul loro primo e ultimo disco (The Dukes). Per Yvette Marie Stevens, un ulteriore progresso rispetto al pur ottimo Naughty. - B.A.
---
CHAKA KHAN - CHAKA KHAN (1982)
GLADYS KNIGHT & THE PIPS - EVERYBODY NEEDS LOVE (1967)
GLADYS KNIGHT & THE PIPS - IMAGINATION (1973)
GLADYS KNIGHT & THE PIPS - I FEEL A SONG (1974)
KOKOMO - KOKOMO (1975)
KOKOMO - RISE & SHINE (1975)
KOKOMO - KOKOMO (1982)