VOICES
---
MICHAEL BUBLÉ - MICHAEL BUBLÉ (2003)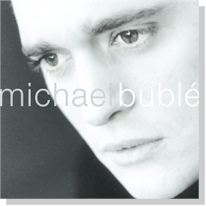 Largo ai giovani, certo. Ma se al successo di Michael Bublé non seguirà un revival durevole di tutto quel che c'è a monte, ci sentiremo autorizzati a denunciare l'irrazionalità del fenomeno. A fronte degli ottimi contenuti musicali, infatti, un interrogativo appare ineludibile: chi ha acquistato questo CD, possiede già le intere discografie Capitol e Reprise di Sinatra e qualche cofanetto di Dean Martin, Mel Tormé, Johnny Hartman, Sammy Davis Jr., Anita O'Day, Ella Fitzgerald, Tony Bennett, Sarah Vaughan, Mark Murphy etc.? Domanda capziosa? Inguaribile snobismo? Senilità galoppante? No. Elementare buon senso. Dalla fine degli anni '50 gli album dei suddetti interpreti vantano una qualità hi-fi assolutamente ineccepibile, dunque la scusa della tecnologia antiquata non regge. Di paragoni stilistici, poi, neanche a parlarne: Bublé canta bene, ma ancora manca di una personalità che gli consenta di affrontare Summer Wind o Come Fly With Me senza commettere sacrilegio. Su consiglio del marpione David Foster, il programma affianca standard venerandi (For Once In My Life; The Way You Look Tonight; Sway; That's All) a qualche gioiello post-Beatles come Moondance (Van Morrison), How Can You Mend A Broken Heart (Bee Gees) e Crazy Little Thing Called Love (Queen): le finalità sono encomiabili anche se, con tutta la simpatia, promuovere George Michael (Kissing A Fool) al rango di Freddie Mercury e dei fratelli Gibb appare un tantino precipitoso. Repertorio pregiato, arrangiamenti lussuosi e ospiti carismatici (Barry Gibb) garantiscono la qualità del prodotto, ma il primato dei modelli di riferimento non viene nemmeno scalfito. Anzi, proprio l'accuratezza delle imitazioni induce a prediligere gli originali. Precisato quanto sopra, nulla vieta di godersi questo bel disco - in ogni caso migliore del 99% delle "novità" che infestano la radio - nella speranza che, magari, riesca ad affrancare più gente possibile dal giogo di MTV. Amen. - B.A.
---
ROSEMARY CLOONEY & DUKE ELLINGTON - BLUE ROSE (1956)
ROSEMARY CLOONEY - ROSIE SOLVES THE SWINGIN' RIDDLE! (1960)
ROSEMARY CLOONEY - LOVE (1961)
ROSEMARY CLOONEY - THANKS FOR NOTHING (1964)
ROSEMARY CLOONEY - EVERYTHING'S COMING UP ROSIE (1977)
ROSEMARY CLOONEY - HERE'S TO MY LADY [TRIBUTE TO BILLIE HOLIDAY] (1978)
ROSEMARY CLOONEY - WITH LOVE (1980)
ROSEMARY CLOONEY - ROSEMARY CLOONEY SINGS THE MUSIC OF COLE PORTER (1982)
ROSEMARY CLOONEY - ROSEMARY CLOONEY SINGS THE MUSIC OF HAROLD ARLEN (1983)
SAMMY DAVIS Jr. - THE SAMMY DAVIS Jr. ALL-STAR SPECTACULAR (1962)
SAMMY DAVIS Jr. - WHAT KIND OF FOOL AM I (1962)
SAMMY DAVIS Jr. - AS LONG AS SHE NEEDS ME (1963)
SAMMY DAVIS Jr. - THE SHELTER OF YOUR ARMS (1964)
SAMMY DAVIS Jr. - SAMMY DAVIS Jr. SINGS THE BIG ONES FOR YOUNG LOVERS (1964)
SAMMY DAVIS Jr. - IF I RULED THE WORLD (1965)
SAMMY DAVIS Jr. - THE NAT KIG COLE SONG BOOK (1965)
SAMMY DAVIS Jr. - SAMMY'S BACK ON BROADWAY (1965)
SAMMY DAVIS Jr. / BUDDY RICH - THE SOUNDS OF '66 (1966)
URSZULA DUDZIAK - NEWBORN LIGHT (1972)
URSZULA DUDZIAK - URSZULA (1975)
---
URSZULA DUDZIAK - MIDNIGHT RAIN (1977)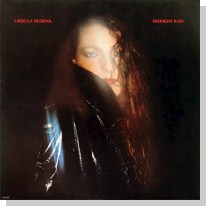 Chi se la ricorda? Arrivata in America dalla Polonia insieme al marito Michal Urbaniak, sotto l'affettuosa guida del coniuge la fanciulla inciderà almeno cinque album che ancora oggi si ascoltano con un certo sollazzo [nel 1975 il singolo Papaya (Urszula) colse un piccolo successo internazionale]. Assistita da esperti strumentisti newyorchesi, Urszula coniuga due nobili sotto-generi come fusion e vocalese in una felice sintesi stilistica. Anche chi non ama i ghirigori "scat" - noi fra costoro - apprezzerà gli esuberanti fraseggi dell'interprete, il cui indiscusso virtuosismo conserva sempre un'impeccabile, coerente cifra espressiva. I quattro standard rivivono grazie ad arrangiamenti che alternano l'impeto funk di Lover e Bluesette, l'anima latina di A Night In Tunisia e l'enigmatica sensualità di Misty. La compattezza della band si deve a un comparto ritmico di prim'ordine, che schiera Ray Mantilla, Dom Um Romão (percussioni) e addirittura Steve Gadd (batteria). I brani originali sono altrettanto freschi e godibili, come provano Midnight Rain, soave ballad notturna, e People Say ..., brillante canzone pop su cui risalta il piano elettrico di Harold "Ivory" Williams. Le divagazioni progressive di Cuckoo's Nest testimoniano il prestigioso retroterra europeo della coppia. - B.A.
---
URSZULA DUDZIAK - FUTURE TALK (1979)
URSZULA DUDZIAK - SORROW IS NOT FOREVER ... BUT LOVE IS (1983)
ELLA FITZGERALD - THE COMPLETE ELLA FITZGERALD SONGBOOKS (1956/1964)

ELLA FITZGERALD - 30 BY ELLA (1968)

ELLA FITZGERALD - DREAM DANCING (1972)
ELLA FITZGERALD / JOE PASS - TAKE LOVE EASY (1973)

ELLA FITZGERALD / JOE PASS - FITZGERALD & PASS ... AGAIN (1976)

ELLA FITZGERALD / JOE PASS - SPEAK LOVE (1982)
ELLA FITZGERALD / JOE PASS - EASY LIVING (1986)
JOHNNY HARTMAN / JOHN COLTRANE
JOHN COLTRANE AND JOHNNY HARTMAN (1963)

JOHNNY HARTMAN - I JUST DROPPED BY TO SAY HELLO (1963)
JON HENDRICKS - TELL ME THE TRUTH (1975)
JON HENDRICKS - SEPTEMBER SONGS (1976)
JON HENDRICKS - LOVE (1982)
JACK JONES - JACK JONES SINGS MICHEL LEGRAND (1971)
JACK JONES - A SONG FOR YOU (1972)
JACK JONES - BREAD WINNERS (1972)
JACK JONES - WRITE ME A LOVE SONG, CHARLIE (1974)
JACK JONES - NOBODY DOES IT BETTER (1979)
LAMBERT, HENDRICKS & ROSS
LAMBERT, HENDRICKS & ROSS SING A SONG OF BASIE (1957)
LAMBERT, HENDRICKS & ROSS - THE SWINGERS! (1958)
LAMBERT, HENDRICKS & ROSS - THE HOTTEST NEW GROUP IN JAZZ (1959)

LAMBERT, HENDRICKS & ROSS
LAMBERT, HENDRICKS & ROSS SING ELLINGTON (1960)
LAMBERT, HENDRICKS & ROSS - HIGH FLYING (1961)
LAUREL MASSÉ - ALONE TOGETHER (1984)
LAUREL MASSÉ - EASY LIVING (1986)
HELEN MERRILL - HELEN MERRILL WITH STRINGS (1955)
HELEN MERRILL - DREAM OF YOU (1955)
HELEN MERRILL - THE NEARNESS OF YOU (1958)
HELEN MERRILL & GORDON BECK - NO TEARS ... NO GOODBYES (1984)
MARIA MULDAUR - GOSPEL NIGHTS (1980)
MARIA MULDAUR - SWEET AND SLOW (1983)
MARIA MULDAUR - LOUISIANA LOVE CALL (1992)
MARIA MULDAUR - ON THE SUNNY SIDE (1992)
MARIA MULDAUR - JAZZABELLE (1993)
MARIA MULDAUR - FANNING THE FLAMES (1996)
MARIA MULDAUR - SOUTHLAND OF THE HEART (1998)
MARIA MULDAUR - MEET ME WHERE THEY PLAY THE BLUES (1999)
MARIA MULDAUR - RICHLAND WOMAN BLUES (2001)
MARK MURPHY - THIS MUST BE EARTH (1970)
MARK MURPHY - BRIDGING A GAP (1973)
MARK MURPHY - MARK MURPHY SINGS DOROTHY FIELDS AND CY COLEMAN (1977)
---
MARK MURPHY - MARK MURPHY SINGS (1975)

MARK MURPHY - STOLEN MOMENTS (1978)

MARK MURPHY - SATISFACTION GUARANTEED (1980)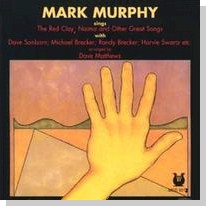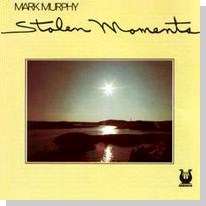 I credits dei suoi album annoverano alcuni tra i massimi virtuosi attivi negli ultimi quarant'anni. Il trittico in esame racchiude il meglio del periodo Muse ed è raccomandabile per accostarsi al mondo di Mark Murphy.
Mark Murphy Sings - Una spettacolare formazione fusion diretta da David Matthews schiera Harvie Swartz (contrabbasso), Jimmy Madison (batteria), Don Grolnick (tastiere), Joe Puma (chitarra) e, in prima linea a fianco del cantante, nientemeno che David Sanborn (sax alto), Michael Brecker (sax tenore) e Randy Brecker (tromba). La scaletta rende omaggio a John Coltrane con un superbo adattamento canoro della sua celeberrima, tenebrosa serenata (Naima), recuperando poi i cataloghi Blue Note e CTI per le stupende trasposizioni liriche di pagine strumentali scritte da Herbie Hancock (Maiden Voyage; Cantaloupe Island) e Freddie Hubbard (On The Red Clay). Sempre misurato, l'inimitabile "scat" di Murphy fraseggia alla pari con i fiati.
Stolen Moments - Dieci anni prima che Frank Zappa ne offrisse una memorabile esecuzione dal vivo su Broadway The Hard Way, lo standard di Oliver Nelson tratto da The Blues And The Abstract Truth aveva già suggerito a Mark Murphy il titolo per l'episodio più godibile della sua vasta discografia.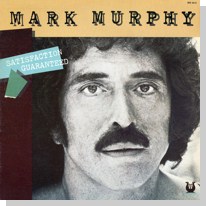 Un'accurata selezione stilistica affianca due ballad sublimi (Again, We'll Be Together Again), un paio di magistrali arrangiamenti in vocalese (Stolen Moments, Farmer's Market), un classico di Michael Franks tratto da Sleeping Gypsy (Don't Be Blue), un evergreen di Antonio Carlos Jobim [Waters Of March (Aguas De Março)] inciso anche da Art Garfunkel su Breakaway, un "best kept secret" del sassofonista Richie Cole (D.C. Farewell).
Satisfaction Guaranteed - Murphy conferma la propria predilezione per l'autore Franks* intestando il Long Playing successivo alla magnifica Satisfaction Guaranteed che, rispetto alla versione originale (Tiger In The Rain), accelera il passo in favore di uno swing bruciante dominato dagli assoli di Ronnie Cuber (sax baritono) e Tom Harrell (tromba). La cover di Eleanor Rigby trasfigurata in chiave teatrale fa del capolavoro dei Beatles un inno alla solitudine scandito dai cupi rintocchi del pianoforte (Mike Renzi) e del basso elettrico (Mark Egan). Singolare artista in bilico fra letteratura beat e musica jazz, Mark Murphy rimane un fenomeno isolato: gli unici epigoni credibili sono Kurt Elling e Riccardo Mei. [P.S. - *Frugando ancora nel repertorio di Franks (Skin Dive), nel 1988 Murphy registrerà When She Is Mine per il CD September Ballads.] - B.A.
Consulenza: Riccardo Mei
---
MARK MURPHY - BOP FOR KEROUAC (1981)
MARK MURPHY - THE ARTISTRY OF MARK MURPHY (1982)
MARK MURPHY - BRAZIL SONG (1983)
MARK MURPHY - LIVING ROOM (1984)
MARK MURPHY - NIGHT MOOD (1986)
MARK MURPHY - BEAUTY AND THE BEAST (1987)
MARK MURPHY - SEPTEMBER BALLADS (1988)
MARK MURPHY - KEROUAC - THEN AND NOW (1989)
MARK MURPHY - WHAT A WAY TO GO (1990)
ANITA O'DAY - THIS IS ANITA (1955)
ANITA O'DAY - ANITA SINGS THE MOST (1957)
ANITA O'DAY - ANITA O'DAY SINGS THE WINNERS (1958)
ANITA O'DAY - COOL HEAT (1959)
ANITA O'DAY - WAITER, MAKE MINE BLUES (1959)
ANITA O'DAY - INCOMPARABLE! (1960)
ANITA O'DAY - TRAV'LIN' LIGHT (1961)
ANITA O'DAY - ALL THE SAD YOUNG MEN (1961)
ANITA O'DAY / CAL TJADER - TIME FOR 2 (1962)
ANITA O'DAY - I GET A KICK OUT OF YOU (1975)
LEON REDBONE - ON THE TRACK (1975)
LEON REDBONE - DOUBLE TIME (1977)
LEON REDBONE - CHAMPAGNE CHARLIE (1978)
LEON REDBONE - FROM BRANCH TO BRANCH (1981)
LEON REDBONE - RED TO BLUE (1986)
LEON REDBONE - NO REGRETS (1988)
LEON REDBONE - SUGAR (1991)
LEON REDBONE - UP A LAZY RIVER (1992)
LEON REDBONE - WHISTLING IN THE WIND (1994)
LEON REDBONE - ANY TIME (2001)
DEMIS ROUSSOS - FIRE AND ICE (1971)
---
DEMIS ROUSSOS - FOREVER AND EVER (1973)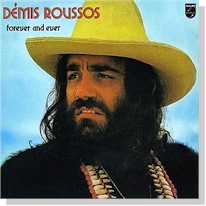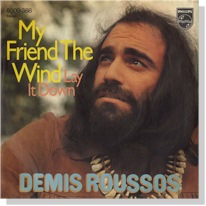 E se davvero avesse avuto ragione lui? Pensateci un attimo: rigoglio pilifero incolto, complessione sovranamente incurante della linea, ampie tuniche ricamate per abbinare comfort e look (sotto il vestito … attributi in libertà), contegno ieratico mai men che spontaneo, collanine di semi o denti a rinsaldare un legame filiale con madre natura, immancabile location mediterranea sullo sfondo … insomma, l'arte di lasciarsi andare quarant'anni prima che diventasse una moda per yuppie frustrati e intellettuali disillusi … come dite? farnetichiamo? Ebbene, ci si opponga un solo rilievo per cui non dovremmo eleggere Demis Roussos a modello e noi, rispettosi ma risoluti, controdedurremo celebrando l'amore cosmico di Forever And Ever o intonando la melodia ancestrale di Lost In A Dream (due capolavori). Di più: perché mai dovremmo rinunciare al soave coro femminile di My Reason (Ma Musique), agli echi ellenici di My Friend The Wind, alla penna hollywoodiana di Francis Lai che firma Lovely Sunny Days, all'impagabile contrasto tra strofa solenne e ritornello kitsch su Velvet Mornings, al debito stilistico di Rebecca con gli Aphrodite's Child, allo struggente addio di Goodbye My Love Goodbye? Senza considerare una voce che, ove mai, trova qualche analogia solo in ugole divine come Kevin Godley, Jon Anderson e Art Garfunkel. Musiche scritte al 70% da Stélios Vlavianós. All'epoca, la pizza con la rucola era un'aberrazione alimentare e al ristorante si ordinavano bistecca o fettine, non "tagliata" o "straccetti". - B.A.
---
DEMIS ROUSSOS - SOUVENIRS (1975)
DEMIS ROUSSOS - HAPPY TO BE ... (1976)
ANNIE ROSS - ANNIE ROSS SINGS A SONG WITH MULLIGAN! (1957)

ANNIE ROSS - GYPSY (1959)
ANNIE ROSS - ANNIE ROSS SINGS A HANDFUL OF SONGS (1963)
TELLY SAVALAS - THIS IS TELLY SAVALAS ... (1972)
TELLY SAVALAS - TELLY (1974)
TELLY SAVALAS - WHO LOVES YA BABY (1976)
CYBILL SHEPHERD - CYBILL DOES IT ... TO COLE PORTER (1974)
---
CYBILL SHEPHERD - MAD ABOUT THE BOY (CYBILL GETZ BETTER) (1976/1978)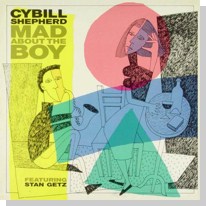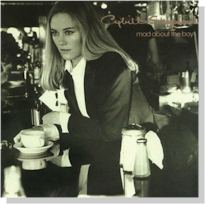 Agli occhi dei cinefili rimarrà per sempre "Betsy", l'affascinante attivista politica che non fu abbastanza sensibile per accettare, o almeno capire, la contorta personalità del tassista Travis Bickle (Robert De Niro). Lei stessa racconta che, per il personaggio femminile di Taxi Driver, Martin Scorsese cercava "a Cybill Shepherd type". La disponibilità dell'attrice giunse al grande regista tramite una spiritosa risposta dell'agente Sue Mengers: "How about the real thing?". Il resto è storia, dai film di Peter Bogdanovich (The Last Picture Show; Daisy Miller; At Long Last Love) fino al clamoroso successo televisivo accanto a Bruce Willis (Moonlighting). Ma dimenticare che Cybill è anche una splendida cantante sarebbe imperdonabile. La ricetta di Mad About The Boy, il suo disco più bello, si compone di ingredienti semplici ma genuini: un pugno di standard blasonati (Speak Low; I Can't Get Started; It Never Entered My Mind), la magia di Jobim (Triste), la classe di Legrand (I'm Falling In Love Again) e una versione di This Masquerade da mettere in bacheca, accanto a quelle di Helen Reddy (I Am Woman) e dei Carpenters (Now & Then). Co-protagonista dell'album, "Sua Maestà" Stan Getz al sax tenore. A questo punto, se la nostra 'stelletta' vi lascia perplessi, leggete cosa scrive Leonard Feather: «Cybill Shepherd is no vocal dilettante. She was a singer before she was an actress; but after her 1968 victory as National Model of the Year and her transition from modeling to movies, her aspirations as a singer were kept largely in limbo. In selecting Stan Getz as her principal accompanist (and virtual co-star on several tracks), and Oscar Castro Neves to sketch the charts and play guitar, Cybill indicated her true sense of direction. Given this elegant setting, and having made an admirable choice of songs, she reached a peak in this album.». - B.A.
---
CYBILL SHEPHERD - VANILLA (1979)
CYBILL SHEPHERD - SOMEWHERE DOWN THE ROAD (1990)
JANIS SIEGEL - EXPERIMENT IN WHITE (1982)
---
JANIS SIEGEL - AT HOME (1987)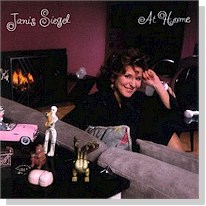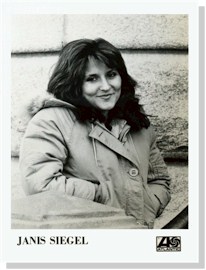 Il secondo album individuale della diva dei Manhattan Transfer è un gioiello pop-jazz con almeno cinque capolavori che lo rendono indispensabile per collezionisti e appassionati. Agli ordini del produttore Steven Miller, un nutrito stuolo di fuoriclasse - Richard Tee, Yaron Gershovsky (tastiere), Hiram Bullock, Cornell Dupree (chitarre), Branford Marsalis, David Sanborn, Lew Soloff (fiati), Will Lee (basso elettrico), Harvie Swartz (contrabbasso), Buddy Williams, Victor Lewis, Rick Marotta (batteria) - esegue preziose riletture di pagine firmate da Helen Humes (The Million Dollar Secret), Jimmie Lunceford [(If I Had) Rhythm In My Nursery Rhymes], Benny Carter [The Cruel Master Of My Dreams (Malibu)], Friedrich Gulda e Jon Hendricks (From Vienna With Love). Il programma decolla con la cinquina vincente: 1) Trouble Man, memorabile colonna sonora scritta da Marvin Gaye per l'omonimo film e già registrata magistralmente anche da Kenny Rankin (Hiding In Myself), qui ripresa come brillante ouverture del disco; 2) Bob White (Whatcha Gonna Swing Tonight), vecchio standard di Johnny Mercer riadattato in chiave swing-funk; 3) Black Coffee, immortale blues di Paul Francis Webster e Sonny Burke che offre a Hiram Bullock l'occasione per un sanguigno fraseggio di rifinitura; 4) Night Trane, energico arrangiamento fusion concepito da Robert Kraft, pioniere A.O.R. nonché presidente della Fox Music, insieme a Brian Jackson, pianista di Gil Scott-Heron - come omaggio al "peso massimo" del sassofono, sulla falsariga dell'indimenticabile Doctor Sax di Michael Franks (The Camera Never Lies); 5) Small Day Tomorrow, amara ballad di Bob Dorough di cui, oltre alla superba interpretazione, Janis Siegel propone un video stupendo, tra i più belli mai girati: voto "10". Ovunque, la cantante conferma sopraffine doti vocali e spiccatissima sensibilità. Janis, ci piaci assai … - B.A.
---
JANIS SIEGEL / FRED HERSCH - SHORT STORIES (1989)
MEL TORMÉ - LULU'S BACK IN TOWN (1956)
MEL TORMÉ - MEL TORMÉ SINGS FRED ASTAIRE (1956)
MEL TORMÉ - BACK IN TOWN (1959)
MEL TORMÉ - COMIN' HOME BABY! (1962)
---
MEL TORMÉ - A NEW ALBUM (THE LONDON SESSIONS) (1977)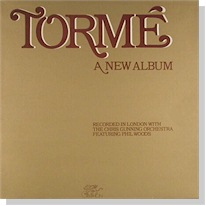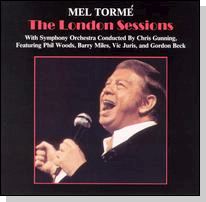 Seguendo le orme di Sinatra, che si era già avvalso delle nuove leve nello splendido Some Nice Things I've Missed, Mel Tormé cerca ispirazione in un repertorio più moderno, del quale si appropria con la sensibilità del fuoriclasse. Di passaggio a Londra per sbrigare le pratiche del divorzio dalla moglie inglese, Mel trovò gli stimoli giusti per offrire interpretazioni straordinarie di acclamati standard post-Beatles. Allora collega nella scuderia Gryphon, Phil Woods partecipò alle sedute portando in dote l'effetto sorpresa del jazz: col suo sax parkeriano, egli conficcava schegge di emozione pura negli arrangiamenti orchestrali diretti da Chris Gunning. All In Love Is Fair evidenzia l'assoluto controllo sullo "strumento" voce di cui era capace Tormé: per apprezzare due letture opposte ma egualmente suggestive del classico di Stevie Wonder, si attui il raffronto con la stupenda cover di Michael McDonald (Motown). Dilatando la canzone di Billy Joel alle dimensioni di una mini-suite (To The Heart), Jon Mark e Johnny Almond avevano colto prima di altri il valore di New York State Of Mind: Tormé ne conserva il respiro R&B, sostenuto dall'inesauribile energia di Woods. Con The First Time Ever I Saw Your Face Mel rende omaggio da par suo alla folk-ballad per eccellenza, di cui è opportuno ricordare almeno le versioni di Gordon Lightfoot (Lightfoot!) e Roberta Flack (First Take). Nella scaletta trova spazio anche Janis Ian, figura emblematica degli anni Settanta e ammirata vestale delle cantautrici U.S.A.: tratta dall'album omonimo, Stars suggerisce a Tormé la metafora di una carriera vissuta tra luci e ombre. Sull'onda swing di Send In The Clowns, dal musical di Stephen Sondheim A Little Night Music, cantante, solista e sezione fiati si rincorrono a vicenda: tutt'altra atmosfera rispetto alla crepuscolare riduzione che Gordon Jenkins aveva firmato per Sinatra (Ol' Blue Eyes Is Back). L'inno all'autocommiserazione di Paul Williams - Ordinary Fool - diventa un capolavoro di eleganza (Gunning), trasporto (Tormé) e virtuosismo (Woods): Mel ci riduce in lacrime, mentre Phil gira il coltello nella piaga. Un azzeccato medley tra When The World Was Young e Yesterday When I Was Young ribadisce la grandezza di Charles Aznavour, sempre più in auge dopo che Elvis Costello ha ripreso la sua She (Lei) per il film Notting Hill. Gli estimatori di Harry Connick Jr., Michael Bublé, Diana Krall e Norah Jones che desiderassero accostarsi ai "maestri", possono cominciare con questo CD. Non se ne pentiranno. - B.A.
---
SARAH VAUGHAN - SARAH VAUGHAN IN HI-FI (1949)
SARAH VAUGHAN - SARAH VAUGHAN (EMARCY) (1956)

SARAH VAUGHAN - SASSY (1956)
SARAH VAUGHAN - SARAH VAUGHAN IN THE LAND OF HI-FI (1956)

SARAH VAUGHAN
THE COMPLETE ROULETTE SARAH VAUGHAN STUDIO SESSIONS (1960/1963)

TOM WAITS - THE HEART OF SATURDAY NIGHT (1974)
TOM WAITS - NIGHTHAWKS AT THE DINER (1975)
TOM WAITS - SMALL CHANGE (1976)
TOM WAITS - FOREIGN AFFAIRS (1977)
TOM WAITS - BLUE VALENTINE (1978)
TOM WAITS - HEARTATTACK AND VINE (1980)
TOM WAITS / CRYSTAL GAYLE - ONE FROM THE HEART (1982)
MARGARET WHITING
MARGARET WHITING SINGS THE JEROME KERN SONG BOOK (1960)
NANCY WILSON - SAVE YOUR LOVE FOR ME
(NANCY WILSON SINGS THE GREAT BLUES BALLADS) (1959/1968)